I'm fond of writing articles about entertainment, politics, sport, lifestyle and education, but to be frank, I prepare to write articles on education. I used to admire the achievements of famous scholars, ranging from their qualifications and expertise to their contributions and breakthroughs.
We all believed that education is the key to success, without it our lifes will be in total mess. As a content creator on this platform, I knew that I won't be here, if I have no requisite knowledge.
This article is about the achievements of a man, who is believed to be among the most decorated personalities in West Africa. He has over 120 awards, and honorary appointments to his name. His remarkable career, and recognition all over the world, made me to write this piece of article about him.
It's hard to find someone from the North with these kind of achievements, he is a Professor, traditional tittle holder, philanthropist, peace ambassador, and a resource person.
The Wazirin Katsina has been a member of different Presidential advisory committees.The man has remain among the most reliable resource persons in Nigeria.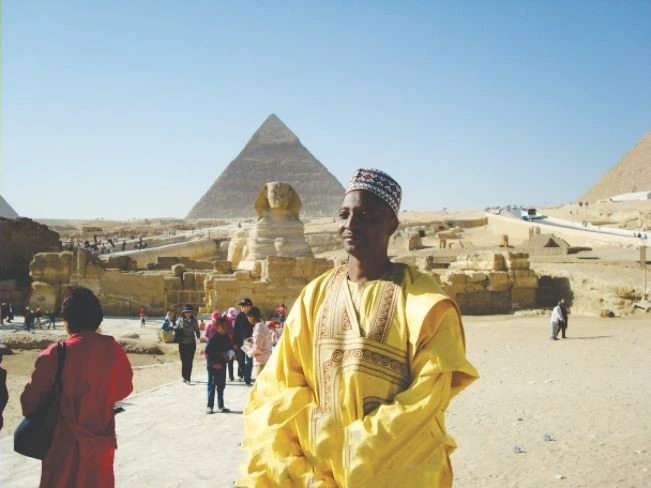 The astute academician, business guru, and bureaucrat has one of the finest CV's any professional would love to possessed. His professional qualifications have encompasses almost every aspect of human endeavour.
The St.Clemens University graduate is undoubtedly a blessing to Nigeria. He has always been invited to any crucial government programme or conference, as a resource person, whether religious, political, business or diplomatic.
Professor Sani Abubakar Lugga (FNIM), the Wazirin Katsina, was born on August, 28, 1950, in Katsina State, to the Family of Alhaji Abubakar Lugga. His father is believed to be among the most well known scholars, in Northern Nigeria. Like any other Muslim child, from the North, Professor Lugga started his education journey with the Arabic school, he was able to memorized the holy Qur'an at a tender age.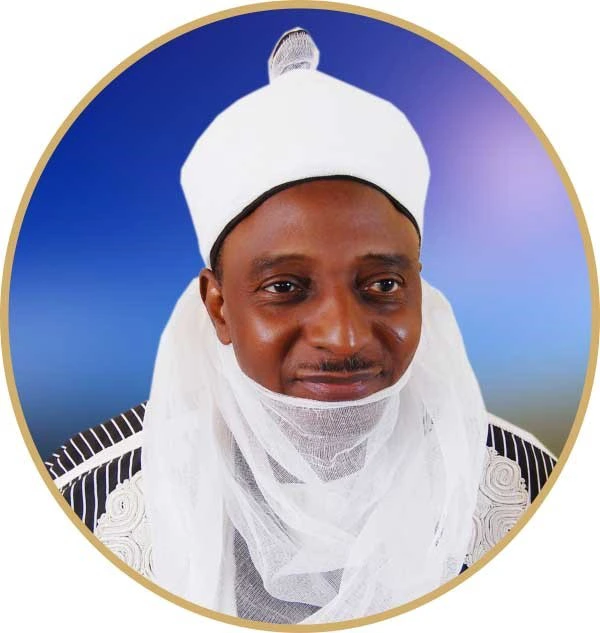 He was later enrolled into primary school by his father. After completing primary school, Professor Lugga proceeded to the prestigious Katsina Teachers College (KTC). He was among the most promising students in the school, and graduated with flying colours, in his West African School Certificate Examination (WASCE) .
His journey into limelight began when he was offered admission, for a Diploma program, in Agricultural Science, in the prestigious Ahmadu Bello University, Zaria. Soon after completing the program, he proceeded to Kaduna Polytechnic, were he bagged National Diploma in Marketing.
Prof. Lugga didn't stop there, having Diploma in Marketing, he was offered admission to study another Diploma in Manufacturing, from the famous Warwickshire college, UK. With a zealous heart, Professor Lugga proceeded again to Germany, for a certificate in Management.
The great intellectual further obtained double Degree program, a Masters, and a PhD, from his alma mater, St. Clemens University. He also has a Masters in Business Administration, from University of Ilorin.
The senior member of Katsina Emirate council belongs to countless of local, and international organizations. He is also the patron of many religious, and civic groups.
The astute scholar is a member of many Professional bodies, among them are: Member American Institute of Management (AIM), Fellow Institute of Professional Financial Managers, Fellow Institute of Industrialist and Corporate Administrators, Member British Institute of Manufacturing (MBIM), Member Nigerian Marketing Association, Fellow Institute of Management Consultants, and Fellow Charted Institute of Commerce of Nigeria (FCICN).
I wish the erudite long life and prosperity.